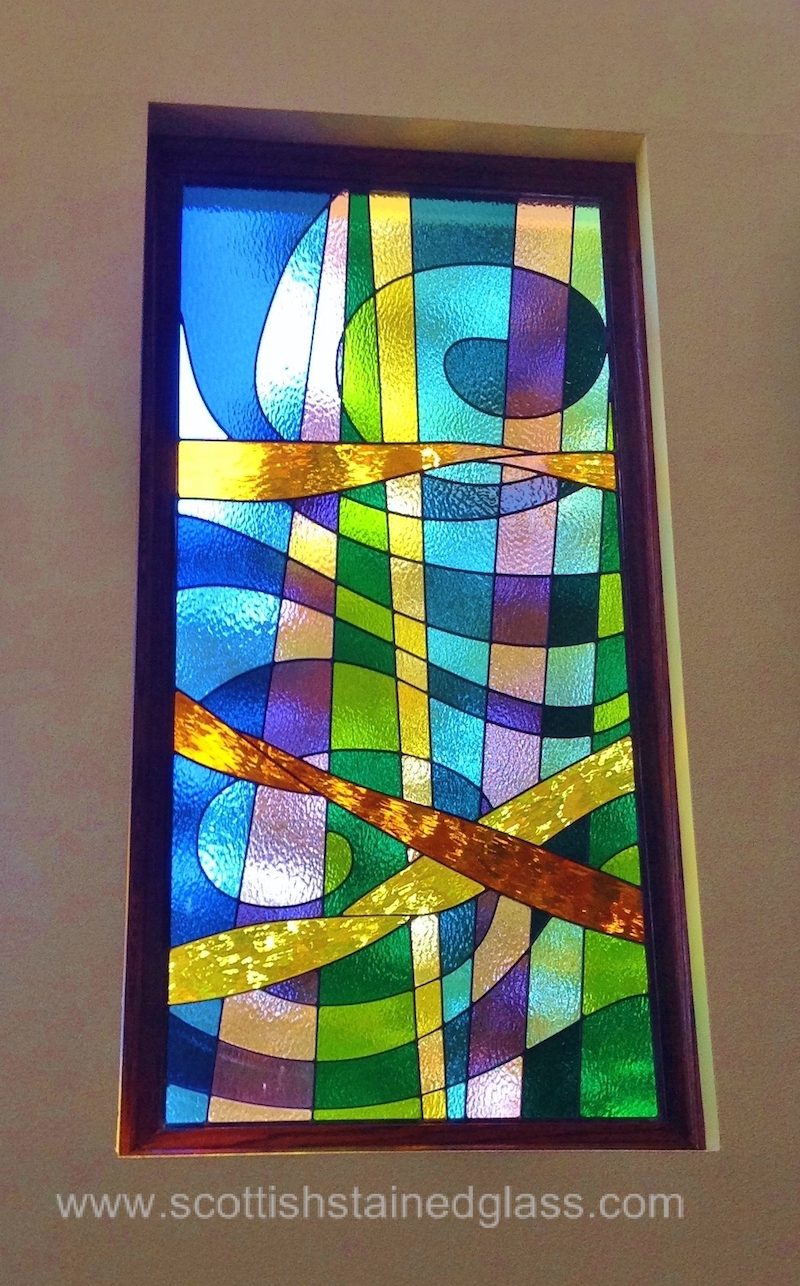 Frank Lloyd wright Stained Glass in Colorado Springs
Here at Scottish Stained Glass in Colorado Springs, we can create stained glass designs in many different styles. However,  one of the most unique styles (which deserves its whole page) is the Prairie style made popular and famous by the amazing Frank Lloyd Wright whose incredible influence on the stained glass industry as a whole lives on long after his passing.
Frank Lloyd Wright designed over 4,000 stained glass panels within the many homes he created. His stained glass styles were much like his architectural styles; modern and sleek, with natural colors. Wright called these panels "light screens," and they truly brought light into each space he designed them for.
If you're familiar with some of Frank Lloyd Wright's work, we draw inspiration from many different homes that he built over his career. Some of these include The Robie House, Fallingwater, The Coonley Playhouse, and The Willits House. These buildings embody the style and great work of Frank Lloyd Wright, and they have motivated us for many stained glass projects.
Scottish Stained Glass and Frank Lloyd Wright
At Scottish Stained Glass, we don't actually replicate any of Wright's actual designs. Instead, we take inspiration from his beautiful stained glass work and styles to create looks that are unique, yet still reminiscent of this great architect's work.
Frank Lloyd Wright designs usually incorporate a few colored pieces into a mostly clear-glass design. However, many people who want his style in their home choose to use colorless textured pieces in place of regular clear glass, to provide more privacy. You can still achieve a look that Frank Lloyd Wright would approve of, even if privacy is a big issue for your stained glass.
If you're interested in getting stained glass installed in your Colorado Springs home, Frank Lloyd Wright's style may be a perfect fit. If you're looking for a design with simple, clean lines, this style is a great starting point. Our designers will work with you from this point to create the custom piece that works best with your personal style, and the look of your home.
If you have any questions about adding beautiful Frank Lloyd Wright style stained glass to your Southern Colorado home, feel free to give us a call or send an email. Our expert team can't wait to get started on adding Scottish Stained Glass to your home using beautifully inspired FLW designs.